More than
patient visits per month
Only
to sponsor a patient visit
less than
spent on administrative costs
Your gift to Siloé supports:
Connector.

Medical Services

Our comprehensive healthcare services are provided at no cost to local families.

Connector.

Dental Services

Our well-equipped dental clinic is the only option for dental care in our valley.

Connector.

Patient Advocacy

We advocate on behalf of patients with complex medical cases.
Connector.

Health Education

Our health education programs empower patients to improve their own lives.

Connector.

Family Counseling

Prayer and Christian counseling are impacting the families we serve.

Connector.

Recreation Programs

Exercise and recreation programs are improving the health and wellbeing of our community.
Connector.

Specialist Care

When patients need greater expertise, we connect them with specialists.

Connector.

Medical Supplies

Like any thriving medical clinic, we go through a lot of supplies!

Connector.

Mexican Staffing

We pay our full-time Mexican staff members competitive salaries and provide health and retirement benefits.
Donate via Check
---
Checks should be made out to "Siloé Ministries, Inc" and mailed to:
Siloé Ministries
PO Box 6362
Chula Vista, CA 91909
Amazon Needs List
---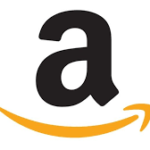 Would you like to purchase supplies for our community clinic? Visit our Amazon needs list to order the most-needed items directly to our U.S. mailing address. This helps us greatly!
Tax Information
Siloé Ministries, Inc. is a 501(c)3 charitable organization, and all gifts are tax deductible.